Press Release
March 20, 2017
Kiwi Artificial Sky is operative at BEARS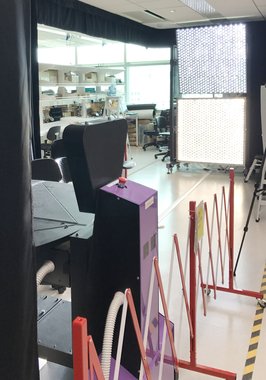 We are really happy to have worked for the BEARS lab in Singapore is a real pleasure and honor. The support from the brilliant Research Engineer I Komang Narendra and its staff was really amazing and unique. said Podestà.
The Kiwi Compact Artificial Sky is now operative and comprises the following major components:
Kiwi robotic table
Nut luxmeter system
single path of sky dome, lighted with LED
Pomegranate solar simulator, lighted with LED
video kit package with endoscope and several micro cameras
a comprehensive graphical user interface to command all devices using the same interface
software access to all devices for customization
The Kiwi Compact Artificial Sky System is a powerful device able to reproduce any type of sky: 15+1 CIE/ISO defined skies, statistical skies and measured ones.
When all sensors are activated, a scan of the sky can be completed in less than one hour. Only one scan is required for infinite simulations. It is ideal for Climate Based Design because the scan guarantees the accuracy of a physical simulation for complex models and mathematical simulation guarantees the speed of the simulation of thousands of different weather conditions.
The BEARS lab values the device, leading to one of their researchers filling a patent for the evaluation of the performance of complex fenestration systems under direct and diffuse daylight. The patent is managed by the Nanyang Technological University (NTU).
Media