Press Release
November 18, 2014
Shipment of Large Area Collimated Solar Simulator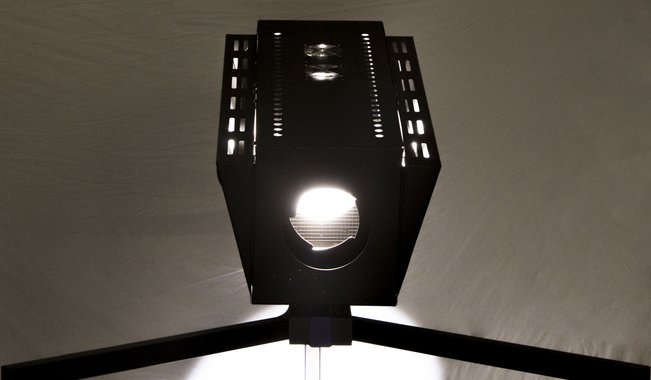 The first commercial available Large Area Collimated Solar Simulator is now available and is called Pomelo.
In the next few days, the first Solar Simulator will be shipped to Daylighting Laboratory of the UAEU in Al Ain. The director Professor Khaled Al Sallal plans to initiate a number of research endeavors with scientists in the agriculture department to study and evaluate innovative green facade.
The Solar Simulator is an invaluable tool for perception studies and weathering experiments. Typical applications include:
complex fenestration studies
solar collector system or device assessments
visibility studies
material studies for building virtual models
weathering evaluations
plant growth experiments
dermatological studies (e.g. sun protection cream)
Evaluating of the performance of the device being tested can be accomplished with eyes (always) and camera (if it is a perception study), and with a lux meter in the front and one on the back of the system. In case of evaluating colors, it is useful to use a spectroradiometer.
Full-scale mock-up or scaled model (unless the dimension is under 10um) can be effectively evaluated.
The Pomelo Solar Simulator sports a HMI 4000W lamp, powered by a dimmable electronic power supply and a giant tertiary lens of 1m in diameter. The lens is fabricated by Nitters with a special constructed robotic lapping machine.
Nitter - betanit.com remains committed to the evaluation of the performance of physical model in laboratory for a cleaner and safer world.